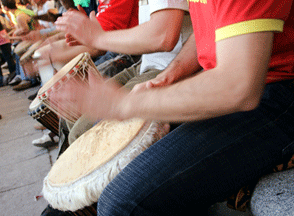 Drumming circles are definitely an event that brings people together in many ways and on many levels. There's something about the brotherhood and sisterhood of the drum that just resonate with people who experience it!
Types of Drum Circles
On a basic level, check out the two distinct types of drum circles:
Under each, we've outlined some ideas for programs.